It has been a little over 1.5 year since I decided to invest in LinkedIn. Until then, I used to use it as a platform to job hunt and share interesting professional content, every now and then.
I was totally disappointed. I thought it was a waste of time.
A phenomenal absence of views of my content.
Zero engagement (you see I used to share links of interesting articles from the web, about marketing).
No new connections. Only a couple of sporadic network building, by total strangers.
I felt alone. Was I the only one on the platform? Was there anybody else out there? I heard my voice echooo….
Then, I stumbled upon Josh Fechter.
He was one of the first who discovered the power of the platform and started leveraging its power. More LinkedIn enthusiasts started popping up. The platform gained momentum and soon half a billion people showed up. Boom!
Something clicked inside me. It was time. To show up. More than the others. More actively than most. It was a little over 1 year ago that I decided to invest full throttle on LinkedIn.
I showed up every day, I shared more content. I started expanding my network. I sent out connection requests.
But then, I still felt alone!
Few views, even fewer engagement, not much of network building. I was completely demoralised. LinkedIn was a total waste of time. It did not deserve my time, energy and passion. 🙁
Guess what! There was nothing wrong with LinkedIn. It was my approach.
Listen to what I have to say! Or better admit!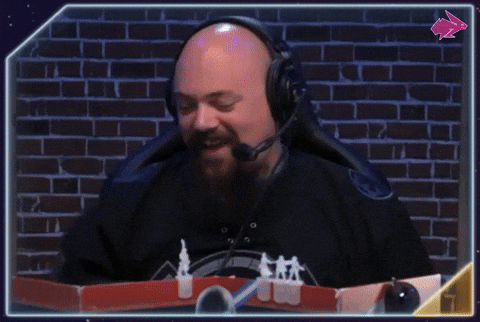 I had an "outbound" approach to LinkedIn. I needed to show things about me and my work. To show off. To bring attention to my profile. And then job hunt.
Probably, that was all part of the process of finding the sweet spot. After a couple of months, I was right. The "outbound" approach to LinkedIn would never work.
I did not quit though. I quickly realised that none of these really mattered:
number of connections. Who cares? What if I had 000s of connections from across the globe, irrelevant to my work, expertise or passions. Quality is the key.
number of views. Yes, distribution makes the difference BUT what if 000s saw my posts but only a few really found it relevant. Relevance is the key.
number of likes, comments, shares. Yes, they sure boost your ego BUT what if I had tens of reactions with a simple "Thank you for your post". Period.
Instead of focusing on these vanity metrics, I decided to develop an "inbound" approach to LinkedIn. And BOOM! This is where the magic happened!
Read on to see how I managed to find the true power of LinkedIn.
THE "INBOUND" APPROACH TO LINKEDIN
It works like inbound marketing, right? In case you don't know what inbound marketing is, let me put it in plain words: Inbound is a method of attracting, engaging, and delighting people to grow a business that provides value and builds trust. Thanks, HUBSPOT for that!
The two keywords here are VALUE and TRUST. You can make others want to work with you because you establish TRUST and prove your COMPETENCE (= value). This is the way to build long-lasting fruitful connections and relationships on a personal or professional level too.
The cornerstone of this "inbound" approach to LinkedIn is CONTENT. And it can help you establish trust & prove your competence too.
Below you can find the video lists with the top things to do, in order to leverage the power of LinkedIn.
PRO TIP: take it one step at a time with LinkedIn. Follow the flow of the lists below, to keep your sanity & walk on solid ground as you grow!
FOR RESULTS-ORIENTED ONLY: Scroll forward to the results of this "inbound" approach, at the end of the article BUT you will lose all the value I humbly share in the video lists. It's your call!
TAKE GOOD CARE OF YOUR LINKEDIN PROFILE FIRST!
Getting started
The 3 profile essentials
5+1 tips for the profile photo
How to write your profile summary
How to write your profile headline
The 3 most common mistakes with the profile headline
How to make your profile more beautiful
DECIDE ON YOUR GOAL & START WORKING TOWARDS IT
The Top-3 goals you can achieve on LinkedIn
Goal #1: how to grow your network & find a new job
Goal #2: how to start building your personal brand
Goal #3: how to grow your business on LinkedIn
How to boost your authority with social proof, on LinkedIn
IT'S ALL ABOUT CONTENT! DO IT PROPERLY!
What kind of content can you post on LinkedIn?
How to write the perfect post on LinkedIn
5 big fat DON'Ts for your LinkedIn content
Should you only post videos on LinkedIn?
The best types of video for LinkedIn
How to boost your LinkedIn videos
How to organise your LinkedIn content
ADVERTISING ON LINKEDIN
LinkedIn ads 101
How to pick your goal for LinkedIn ads
How to use Text Ads on LinkedIn, like on Google
How to show personalized ads at scale
How to promote your content with LinkedIn ads
How to advertise with Sponsored InMail ads
Do Sponsored InMail ads really work?
3 smart ways to use Company Pages for your business
Is it really worth it to invest in LinkedIn?
The secret to making the most out of LinkedIn
IN SHORT: HOW THE "INBOUND" APPROACH WORKS
As I mentioned above, this approach works by investing in CONTENT in order to establish TRUST and prove your COMPETENCE. Here are the basic values to guide you all the way. But stay tuned because I will make specific videos about them.
How to establish trust
Be predictable. Keep a routine with your content.
Be reliable. If you promise something, do it.
Don't cheat people with your content.
Tell the truth. Speak up and voice your opinion no matter how controversial it may be.
Share your feelings, your ups and downs. Admit mistakes. You are a human.
How to prove your competence
Be relevant. This is Content 101 but the most difficult task.
Be helpful. Give out value that people can use to solve their problems.
Be engaging. Your content must be passionate, show your personality, evoke emotion, trigger action.
---
MY INBOUND RESULTS OR WHAT YOU CAN ACHIEVE TOO!
This "inbound" approach to LinkedIn can help you achieve all your goals:
build your personal brand
grow your network
grow your business, whether you are a company or a personal brand
I achieved that myself:
hundreds of new connections: most of them were inbound, i.e. people wanted to connect with me. It is an honour, I feel blessed and responsible to give them back my value.
engagement from the right people: amazing conversations that lead to both sides winning knowledge and learning.
quite a few job opportunities: from advisory roles to project or even full-time jobs. Without sending a single application!
For me, sustainability is #1 in anything. Bringing sustainable growth to your brand (as a person or business) guarantees you will be around tomorrow, and the day after, and the day after that…
3 KPIS YOU MUST TRACK AND EVALUATE
New relationships: it is not about the quantity but the quality and the relevance. If more than 2 out of 3 connections of yours are in your industry or you share the same expertise or passions with, you are on a good track.
Learning & insights: things you learn from your interaction with others on LinkedIn and insights about your niche audience, if you build one on the platform.
New opportunities: be it job offers or new leads for your business, they show that you do LinkedIn the inbound way, properly.
YES, vanity metrics are just metrics that don't matter that much but you can keep an eye on them. No harm!
TAKING IT A STEP FURTHER
LinkedIn can be a total waste of time if you follow the outbound way like I did. It does not work. You can get no ROI.
Doing it the "inbound" way can catapult your personal brand and land you new jobs, new relationships and a whole new world of learning and knowledge.
As a next step, I recommend you jump on anything new LinkedIn gets out. Be it groups, advertising options or new features.
If you work with a B2B, it is a NO BRAINER to do so. But even if you just build your personal brand or work for a consumer product or service, LinkedIn can help you all the way.
YOUR TURN NOW: Drop a line in the comments below to let me know what you think about the "inbound" approach to LinkedIn.