Email marketing
How to manage unsubscribes from your email marketing list 📥📨📤
It's not the end of the world! It is email marketing!
So, what happens when you send out a #newsletter email to your list and then you see a spike in unsubscribes?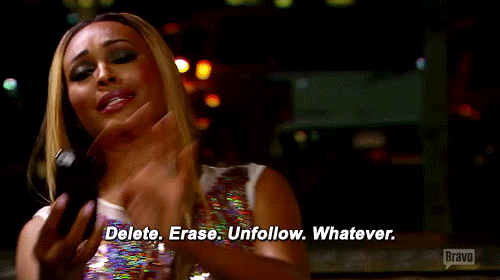 First, stay 🆒!
OK, you lost enough #subscribers from your #mailinglist. That's a loss.
But there are lessons to learn & tactics to gain them back. There you go! You are welcome!
🦌 Lessons learned:
– why did they leave? Check what you did differently this time. Was it the time you sent it? Or the frequency? The #content? Not #relevant or #helpful enough? Maybe controversial?
– did you actually want them in the first place? Most email #marketing platforms now give you insights about your subscribers. Dig into those who left and check if there is a pattern. Where did you get them? Ads? Organically? If you have them, check their demographics. Maybe they are not your #audience so no worries.
🦌 Tactics to regain your #unsubscribes:
– given you really want them back and they are your desired audience, set up a second list and put the link at the unsubscribe #email or screen they get when they hit the unsub button. Use humour, a gif and ask them to get into your weekly or monthly newsletter if that was the problem in the first place.
– you can also retarget them on social media (given you still have their email addresses) although this can be a grey zone. Can you or can you not use them for retargeting?
– another nice idea is to reach out to them from your personal email & ask them for feedback. Use humour, be kind, polite, not intrusive. Any feedback can be invaluable!
🦌 Hey, all of you who use #emailmarketing for your marketing! Do these make sense to you?
Let me know in the comments at the end of the LinkedIn post below!